Have A Truck Come To You OR Bring Your Boxes To Us On Your Schedule
Schedule A Truck
While most people consider paper shredding services to be strictly for businesses, Royal Document Destruction's residential paper shredding services are quite popular.  In fact, our very affordable residential paper shredding services in Cincinnati have grown, especially as work from home and hybrid work practices continue to thrive.
Royal Document Destruction's certified paper shredding services are popular for community shred events, apartment complexes, nursing homes and other neighborhood coordinated events.  We arrange for trucks to come out at a designated time, where our NAID certified staff collects documents in our locking, secure containers, then transports the material back to our facility at the event's conclusion for guaranteed and immediate shredding.  This is a very popular service because any paper which includes a name and address can be dangerous in the wrong hands and should be shred. Virtually everyone receives paper waste that should not be thrown away!  Residential shredding events are very popular in many communities.
Another reason to hire a professional, certified shredding company is that all of the material shred at our Cincinnati facility is thoroughly comingled with other paper waste, then certified shred with our high-speed, industrial equipment under video surveillance.  After shredding, the material is baled up and sent to paper mills by semi-truck where it is 100% recycled.  So, it is a win-win for the environment, too.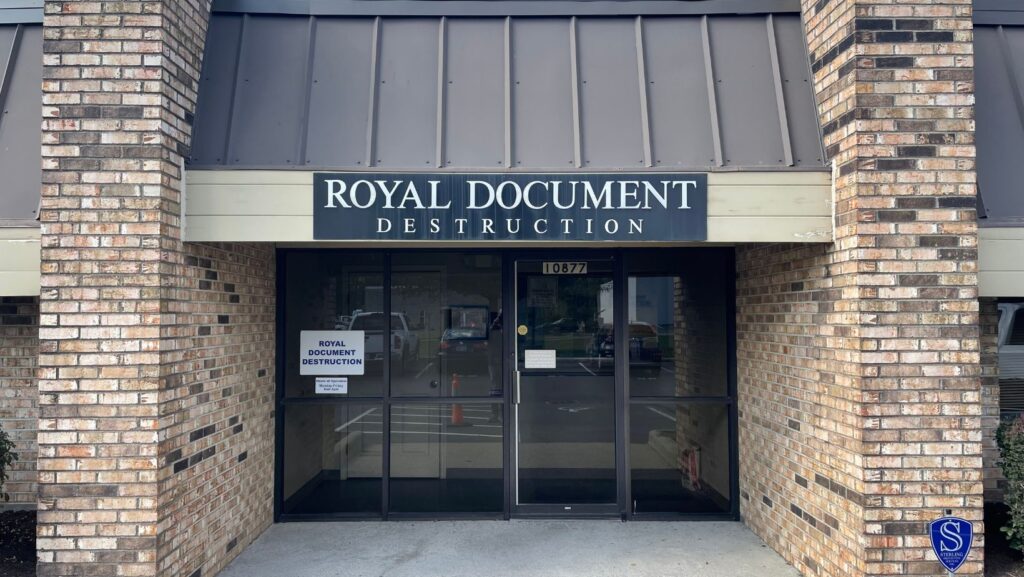 Drop It Off
Importantly, Royal Document Destruction's affordable residential shredding services includes more than community events!  Many individuals also store their confidential paper waste in boxes or bags at a secure and convenient location at home.  Then, customers call our Cincinnati office to either arrange for our truck to come pick up the material, or boxes of material can be brought to our facility for the most cost-effective option.  Royal Document Destruction's office is conveniently located, and drop offs can be done on your schedule, most Mondays thru Fridays, between 8:30 am and 4 pm.  (If witnessing the shredding process is required, appointments are easy to make by contacting our office.)
Want more information about how we can help protect your family's information?  Want to know how affordable and easy it is to drop off your confidential paper waste for same day shredding?  Just call our Cincinnati office at (513) 870-9355 and we will walk you thru the process.  Royal Document Destruction is NAID certified, has been in business almost 30 years, and is the trusted leader in the paper shredding industry.  Shred With Confidence!