Our Drop-off Shredding Facility Hours:
Monday, Wednesday & Friday (9am-Noon)
* Hours subject to change for Holidays. Call for details.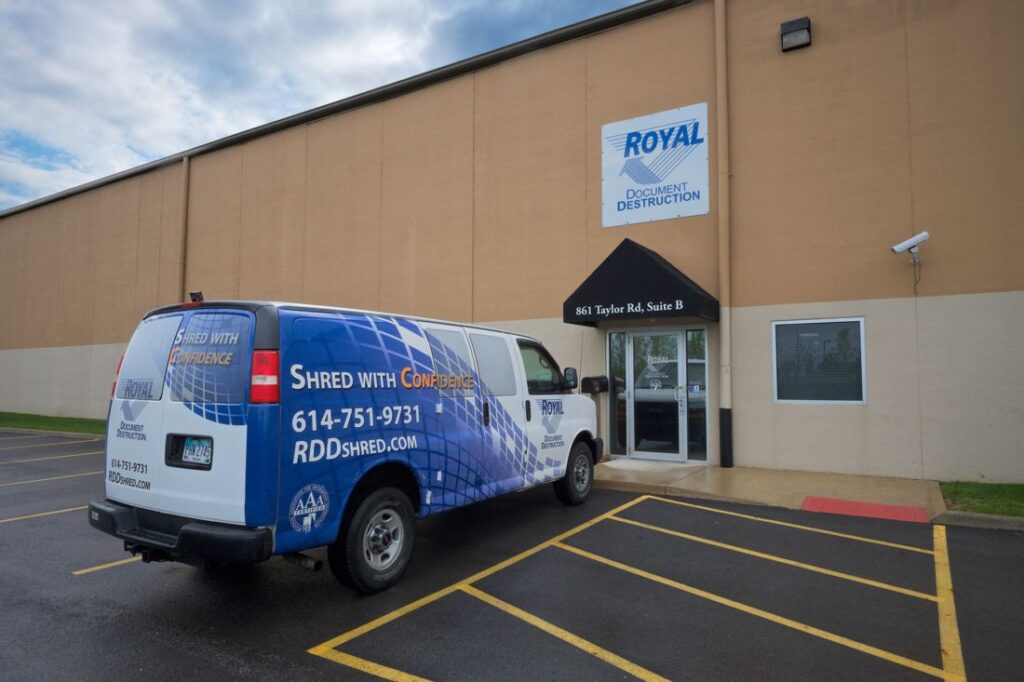 Bring Your Confidential Documents To Our Secure Facilities
Royal Document Destruction has two convenient locations to drop off your regularly collected, confidential, end-of year, tax papers or file cleanouts for certified shredding. Drop off shredding makes it extremely convenient for any person or small business to coordinate the certified destruction of your documents or hard-drives all on your schedule, and is perfect for those on the go!
Drop-off shredding service is available Monday, Wednesday & Friday (9am-Noon). 
Please note that these hours are subject to change over Holidays.
The cost is $3 per box, with a $35 minimum fee. We request cash or check only, please. Any quantity of material is accepted. Call ahead if you have more than 25 boxes, please.
No appointment is necessary unless you must witness the destruction of material, or if you have more than 20 boxes.
Come anytime between (9am-Noon) Monday, Wednesday, or Friday, check in at our front office, and we will take care of the rest! All shredding services at Royal Document Destruction are bonded, highly efficient and guaranteed.
Staples and paper clips are no problem! Please contact our office for any other specific questions you may have
*The office is closed on holidays. Please call for hours during holiday weeks as they may vary.
Contact Royal Document Destruction for Services Today
Contact Our Document Destruction Experts